Due to travelling up north for a few days, and therefore being busy while up there, and exhausted upon my return, it's been a bit of a slow month for reading. I only got through 8 books in February, but half of them are 5 stars, so that's great. Hoping to catch up on more reading in March, fingers crossed.
5 Star Ratings
Book of the Month
Beautifully written, emotional story that will stay with me for a long time!

This was a stunning read, and I don't just mean in the shocking sense because I'm terrified of sharks. Before starting How to be Brave, little did I know how brave I was going to have to be. I'm so glad I didn't know about the sharks beforehand, otherwise I might not have dared to read this beautiful book, which would have been a great shame, as it is easily one of the best books I have read this year so far.

How to be Brave is about the relationship between a mother, Natalie, and her nine year old daughter, Rose, shortly after Rose is diagnosed with type 1 diabetes. This diagnosis takes them on an emotional journey of fear, frustration and love, as the two of them try to adapt to their new lives, and the unbreakable bond between mother and daughter is challenged.

Alongside this contemporary storyline is the truly emotional and sometimes harrowing historical tale of Rose's great grandad while he was lost at sea near the end of the Second World War. This is a mixture of fact and fiction, and I have to say it was so emotional to read, experiencing the fear of the men fighting to survive thirst, starvation, heat, fear and boredom. This is a story of true human strength that gives us that will to survive no matter what life throws at us.

As the two stories entwine throughout this book, there is a magical feel to it, which brought shivers down my spine. It reminded me of one of my all-time favourites, The Neverending Story. Not for all the strange creatures, although Scarface had pretty much the same response from me, as that terrifying wolf-like creature, Gmork, did all those years ago. It was the aspect of reading and through that, communicating beyond boundaries that seem possible, that made me think of The Neverending Story. Truly magical and mesmerising!

I highly recommend this book to anyone who enjoys contemporary, historical and emotional reads about human struggle.
Very funny British humour
Missing Gretyl - You Only Love Twice
Missing Gretyl is a well written, fun British comedy that had me giggling away to myself at times. I couldn't help picturing Gretyl as a warped version of Hyacinth Bucket (pronounced bouquet, of course) from Keeping Up Appearances, being dropped into an episode of Only Fools and Horses.

This is truly funny escapism, with laugh out loud moments. I'm still giggling about dodgy wigs, and will probably think about this book every time I see one in the future. However, there is another more serious side to this story, one of friendship and grief, which at times was emotional.

Gretyl is a somewhat unpleasant character, but she's one of those quirky characters you love to hate, and possibly eventually hate yourself for loving. I'm still a little undecided what I think of Gretyl, but I thank her for entertaining me with her larger than life character.
Dark and atmospheric historical fiction
The Ballroom is set in 1911 and tells the emotional story of a few characters and their lives inside an asylum at the edge of the Yorkshire moors. The men and woman are kept apart, except for one night a week (if they're lucky), when they all get together in the ballroom for a dance.

I found this to be a sometimes dark, but overall touching story of love and human struggle. Most of the characters were very likeable, and I did find myself becoming emotionally involved with this story. Having only a few characters to focus on, made the story easy to follow, and allowed me to truly bond with those characters.

It was very atmospheric and the whole time I was reading this book, I was very much within the walls of the asylum, experiencing the thoughts and emotions of the characters. This book left me with mixed feelings of sadness and hope.
Fast paced thriller
An impossible to put down thriller of a read about victims and revenge, and what happens when the tables are turned, making it so incredibly satisfying to read.

Absolutely brilliant!

Fast paced and easy to follow, so has a bit of a feel of Young Adult fiction to it, but not being a huge fan of YA, I still loved this, and would say it can be enjoyed by those who love adult thrillers too.
4 Star Ratings
The Reaper gets a very good 4 stars from me and I highly recommend it to fans of crime and police procedural novels. You don't want to miss out on this series!
This story takes you on a journey of friendship and discovery.

Great story for children, as well as adults who still carry a little bit of child around with them and like to set it free from time to time.
Viral is a very modern day story with a great plot, is fast paced, sometimes tense, and often thought provoking.
3 Star Ratings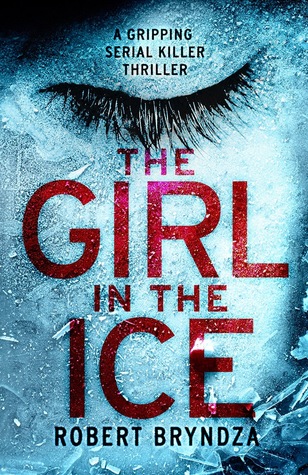 The Girl In The Ice (DCI Erika Foster #1)
Well written, has a good pace, and I really liked the character of DCI Erika Foster.