Today I'm featuring author, Marissa Farrar on my blog. I will be posting three posts throughout the day.
For my first post I am including a little bit about her and some of her books:
Marissa Farrar has always been in love with being in love. But since she's been married for numerous years and has three young daughters, she's conducted her love affairs with multiple gorgeous men of the fictional persuasion.

The author of eighteen novels, she has been a full time author for the last five years. She predominantly writes paranormal romance and urban fantasy, but has branched into contemporary fiction as well.

If you want to know more about Marissa, then please check out the links below:
She loves to hear from readers and can be emailed at marissafarrar@hotmail.co.uk
Also, to stay updated on all new releases and sales, just sign up to her newsletter here:
There are too many books to share in this post, but here are just a few of them:
Autumn's blood (Spirit Shifters #1)
Blurb:
The first book in a new paranormal romance shifter series!

In a discreet government facility in Chicago, scientists are trying to unearth the truth behind a group of people who appear to have the ability to shift into the form of animals.

Ensconced among the government officials, Blake Wolfcollar hides the truth of what he is, struggling between his desire to help those he's a part of, while remaining undercover in his position ...

The last thing Autumn Anderson expects upon starting her new job is the dangerous, sexy man whose touch seems to burn. But an accident unleashes a potential she never knew she held inside her, and Autumn and Blake find themselves on the run.

As their feelings for one another grow, they must fight to preserve the secret that could see the end of them both...

Twisted Dreams (The Dhampyre Chronicles #1)
Blurb:
Born of a vampire father to a human mother, Elizabeth Bandores' life was never going to be normal, so she can't image why she thinks starting college will be any different.

Having grown up in the affluent Hollywood Hills of Los Angeles and desperate to escape, she decides on the small college town of Sage Springs. With dreams of being a writer, she joins the college newspaper and is introduced to blond, confident Flynn Matthews, Sage Springs' rising swim star.

But a carnival has set up in the small town, and the boy running the Waltzer catches her eye. Dark-haired, leather-jacketed Riley is rude, with an air of danger. Elizabeth can't help but notice him. And when an accident thrusts them together, she discovers he's noticed her, too.

Sage Springs isn't the quiet little town Elizabeth had hoped for. The forests bordering the town harbour a dark secret—one some of the residents have been trying to protect, and the leaders of the carnival have set in their sights...
Alone (Serenity #1)
Blurb:
Caught in a violent and abusive relationship, Serenity thinks there is no escape. Then she meets a stranger, Sebastian, who shows her the possibility of a different future.
Only Sebastian has a dark secret; he is a vampire.
As Serenity's life takes a terrifying turn, she finds herself drawn into a world she never knew existed; one of murder, love, and immortality. She is forced to confront her own weaknesses to save both her own life and that of the vampire she has come to love. But in the end all that matters is; can she find the strength to be Alone?
The Sound of Crickets
Blurb:
Four women who have never met ...
Four lives inextricably joined ...
Four friendships that will last forever ...

Named after Amelia Earhart, the first woman to fly solo across the Atlantic, Amelia Thompson always thought life would have given her wings. Instead, she finds herself stuck at home with three small children, and a body she no longer recognises. Hoping to connect with like-minded people, she decides to reach out on a women's forum to try to find others with whom to start a blog.

To her delight, she gets a response. Sara, a romance author whose elderly mother has just moved in with her. Kelly, whose husband only wants to spend time down the pub, and Charlotte, who is suffering from empty nest syndrome now her daughter has left home.

Told in the medium of their blog posts and emails to each other, The Sound of Crickets is a touching novel of friendship in the digital age.
Cut Too Deep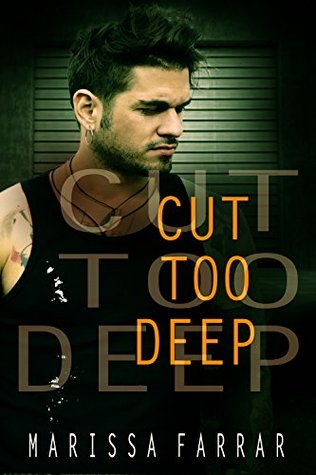 Blurb:
Guys like Ryker Russo don't notice girls like Jenna Armstrong.
Constantly on the move, Jenna doesn't want to settle down anywhere. As long as her latest motel room has a television, wi-fi, and a vending machine, she will make do. It isn't just Jenna's curves that make her self conscious. Beneath her clothes she hides a secret, one that she is running from.
But when her car breaks down, leaving her without a mode of transport to get to the next town, mechanic Ryker seems to show an interest in her. With his muscles, tattoos, and piercings, Ryker has trouble literally written all over him. Jenna can't understand why he would want to be seen with a fat girl like her, and besides, she needs to keep moving. Time is running out and she's terrified if she stays in one place, her past will catch up to her.

*This is a stand alone, BBW romantic thriller, with no cliff hangers!*